Profile
Center of Excellence - Microsoft

ProTeam Softwares is a leading Microsoft solution provider with experience in handling projects globally right from defining strategies to application development, implementation, management and s
Outsourced Product Development

In this highly competitive environment, it is important to offer high quality technology products and solutions to the consumers. A bright idea, strong business strategy and market
24X7 Technical Support

24X7 Customer Service Outsourcing -Technical Support Services / Helpdesk SolutionsProTeam Tech Support provides excellent quality technical support services for major Point-of-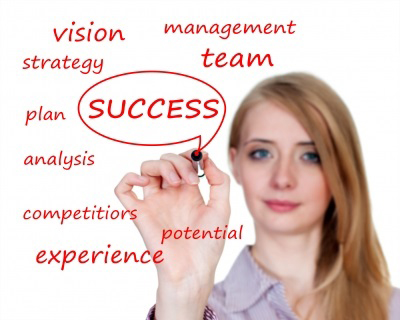 ProTeam Softwares India Private Limited (PTL), is a leading global IT Service Provider, Outsourced Product Development and Business Process Outsourcing Services Company. Since its inception in the year 2004, PTL have been successful in setting up competitive benchmark in building custom applications and managed services on a large scale in real-time environment for over 200 clients globally.

PTL has deep expertise in providing high-value business-centric solutions and services around enterprise application development & web applications over Microsoft platform. PTL offers high-tech and intelligent Point-of-Sale (POS) Application with 24X7 Tech-support service. The POS application provides high value by minimizing the cost-of-ownership for customers.

PTL's robust and exclusive development & enhancement model ensures high-quality delivery with the time frame at reduced costs. This makes PTL a highly desirable IT services partner across the globe.
We are Outsourcing our projects to ProTeam for 3 years now and those two years were the fully productive time spent on making our products better. Their Experience and Commitment has made our products much better.
Committed to bring the best of what is possible, with their Experience in Point of Sale Application development field they have given lots of great Ideas to make our applications more easy to use and effective as trusted by the user.
They are committed equally good with bug fixing as well, reliable and pretty fast when needed. Needy urgent supports calls are addressed just in time. Over all ProTeam was the company I needed to develop all my applications DB and bring it out to life, as I am longing to do more project with this trusted and reliable teams and their management, I don't need to look further any more, ProTeam... In one word - No one better to outsource with and I mean it!!!


Hisham S Bumedian - CEO,
Almaqar Soft, Tripoli, Libya

We have been working with ProTeam for past few years and found them to be an excellent company to work with. The product they give has usually been tested and works the first time. Timing of products has been good, but not excellent. Where most products have been delivered on time and within schedule. They know the POS industry well and can usually understand a customer requirement fully. They also provide very helpful recommendations when a challenge is posed to them in order to resolve it. Bug fixing is EXCELLENT! Their commitment to maintenance of the software is second to none and is one of the best things when dealing with this company.


Goro Gupta - Director,
Indo Australia Pte Limited, Preston, Australia

We have been working with ProTeam for Six years and found them to be perfect IT Services partners to work. Perfect Team to work with for custom application development. Excellent Knowledge and Expertise in latest technologies, Electronic Medical Record Management, Inventory Management and Finance applications. Always get lots of inputs from them on all requirements to make product better. Their Testing Team is strong enough to manage all product release almost 99% perfect.


Dharminder Singh Premi - President,
Softforward Technologies Inc, Calgary, Canada

Business
PTL is committed to deliver end-to-end IT solutions and services to its customers worldwide. We integrate our vast experience across industry sectors with world-class technology and state-of-the-art infrastructure to offer business-friendly solutions across industry verticals that include:
Retails

Healthcare

Hospitality

Logistics

Manufacturing

Government

ProTeam Softwares India Private Limited application development & enhancement model help organizations gain competitive advantage in today's dynamic business environment.

We are what we repeatedly do. Excellence, then, is not an act, but a habit.
- Aristotle

Corporate

Brand PTL India
The PTL logo is composed of two colours namely Orange and Black in bold fonts.Orange - the color of adventure and social communication.The color orange radiates warmth and happiness, combining the physical energy ..
Vision / Mission
VisionAs we move towards a Global Corporation, we support our clients by providing End-to-End, cost effective business solutions driven by Technology with Customer centric approach.Mission..
Testimonial

" We have been working with ProTeam for Six years and found them to be perfect IT Services partners to work. Perfect Team to work with for custom application development. Excellent Knowledge and Expertise in latest technologies, Electronic Medical Record Management, Inventory Management and Finance applications. Always get lots of inputs from them on all requirements to make product better. Their Testing Team is strong enough to manage all product release almost 99% perfect."


- Dharminder Singh Premi - President, Softforward Technologies Inc, Calgary, Canada