Brand PTL India
Center of Excellence - Microsoft

ProTeam Softwares is a leading Microsoft solution provider with experience in handling projects globally right from defining strategies to application development, implementation, management and s
Outsourced Product Development

In this highly competitive environment, it is important to offer high quality technology products and solutions to the consumers. A bright idea, strong business strategy and market
24X7 Technical Support

24X7 Customer Service Outsourcing -Technical Support Services / Helpdesk SolutionsProTeam Tech Support provides excellent quality technical support services for major Point-of-





The PTL logo is composed of two colours namely Orange and Black in bold fonts.

Orange - the color of adventure and social communication.

The color orange radiates warmth and happiness, combining the physical energy and stimulation of red with the cheerfulness of yellow. Orange offers emotional strength in difficult times. It helps us to bounce back from disappointments. The color orange is optimistic and uplifting, rejuvenating our spirit.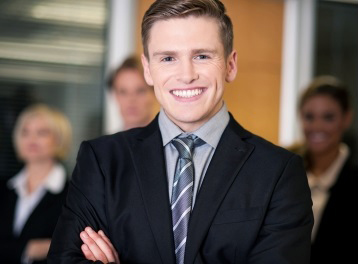 With its enthusiasm for life, the color orange relates to adventure and risk-taking, inspiring physical confidence, competition and independence. The color orange relates to social communication, stimulating two way conversations. A warm and inviting color, it is both physically and mentally stimulating, so it gets people thinking and talking!

Black - the color of dignity and authority.

Black implies self-control and discipline, independence and a strong will, and giving an impression of authority and power. Black absorbs negative energy. It represents elegance, sophistication and confidence. Black is the ending and a new beginning!

Hence, the brand "ProTeam" demonstrates strong and balanced Brand personality.

as a brand is about being:

adventurous, risk-taking, vibrant, flamboyant

stimulating to the senses

affordable

warm, sociable, optimistic, enthusiastic, cheerful

self-confident, independent, extroverted and uninhibited

creative flair, innovative

warm-hearted, agreeable and informal

bold, authority, power, control

protection and comfort

strong, contained, sophisticated

ending & a new beginning


ProTeam do not just delivers a business solution, it believes in enhancing your business experience.
Corporate

Profile
ProTeam Softwares India Private Limited (PTL), is a leading global IT Servic..
Vision / Mission
VisionAs we move towards a Global Corporation, we support our clients by providing End-to-End, cost effective business solutions driven by Technology with Customer centric approach.Mission..
Testimonial

" We have been working with ProTeam for Six years and found them to be perfect IT Services partners to work. Perfect Team to work with for custom application development. Excellent Knowledge and Expertise in latest technologies, Electronic Medical Record Management, Inventory Management and Finance applications. Always get lots of inputs from them on all requirements to make product better. Their Testing Team is strong enough to manage all product release almost 99% perfect."


- Dharminder Singh Premi - President, Softforward Technologies Inc, Calgary, Canada